Course description
Discover Your Passion & Start Your Business, NOW!

I feel so grateful to you for reading this, because I'm excited that you may be considering starting a business.
I want to take you from wherever you are right now, with a fledgling business, a concept, an inkling or nothing at all, and equip you with the plan and tools you'll need to take that first step on your business ladder.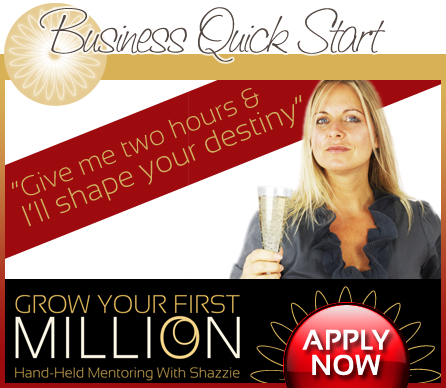 This Is Your Chance To Finally Take The Leap From Working In That J.O.B. Into The Realms Of Infinite Wealth & Opportunities With…
Business Quick Start — Find your passion, discover your hidden talents and learn how to turn them into instant profit so you can shape your destiny exactly how you want to.
This is for you if:
• You are thinking of going it alone and don't know how to start.
• You have a small or young business and don't know the best way to success.
• You are self employed and you want to scale up to make the most of your skills and talents.
• You know there's a genius business person inside you but you're too scared to let him or her out.
In one intensive 2 HOUR Skype mentoring call, I'll work with you to unlock your hidden gifts and give you a plan so you can bring them to the world. This is ONE ON ONE (absolutely no group calls), which means we can dig very deep and hatch out the best way for you to start earning money doing what you love — fast.
I've gone from being a homeless single mum to turning over more than $20m. I sold my multiple-seven figure business, bought my dream home, mortgage-free, and I truly live the dream that we all aspire to. My driving force these days is wanting the same for you.
Below, you can see my actual stats. I don't like putting my earnings out online, it's a bit crass for me, BUT, I really want you to get this. I'm not a huge online marketer, I'm a real business woman, who grew a successful business from an idea.
In 1998, I was on a great wage, had job security and an amazing life of travel, but I felt dead inside.
I quit my job, started my biz, and after a lot of work, ten years later I was consistently earning the figure below, each year. Yes it was a risk, but the truth is, you just can't do that if you stay in a JOB. And I'd hate to have to listen to my "what if", if I didn't do it…
Just look at these figures! Don't you want this for yourself?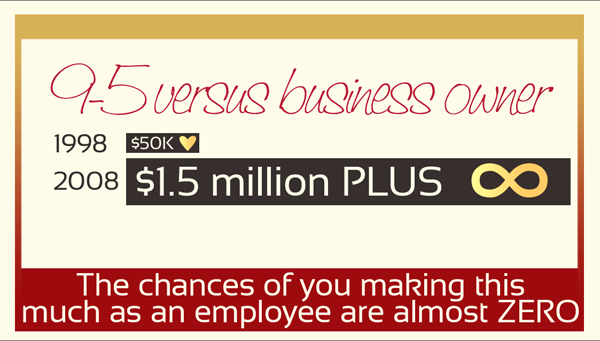 You Know When It's Time!
Time to get your business off the ground in one power packed Business Quick Start Skype session that will unearth your passion and turn it into a cunning plan that could bring unlimited abundance to your door.
Here's what you will get:
1 x 2 HOUR Business Quick Start Skype mentoring session with me personally (worth £1000)
Lifetime access to my Grow Your First Million Training E-Manuals (worth £1000+)
— How To Be A Youtube Star (I talk about my viral Youtube experience)

– Be Wealthy Now Guided Meditation (Play this for 30 days to rocket you into a wealth mindset)

— 3 Tips To Become Wealthy On Ebay (Written by my love, who is crazy about Ebay ;-)

— How To Sell Using Skype Interviewing

– How To Write A Best Selling Meditation

– How To Write A Sales Letter
— How To Be A Personal Guru
2 detailed follow up emails & replies with me personally (worth £200)
VIP Business Collection — Inspiring Interviews and Tools (worth £62)
Private lifetime Facebook group for additional support and networking with people just like you (invaluable)
Possibility to affiliate your product on my large and responsive email list (priceless)
What we will cover in our Skype Process:
As this mentoring package is bespoke, much of what we cover will depend on where you currently are. I'll send you a questionnaire to fill in beforehand, and we will use that as the basis of our work.
I will work with you to uncover your hidden talents, passions, skills and strengths, and start to unblock everything that's stopped you in your tracks... then over the course of the session, we will formulate a plan that you can implement straight away to start earning money by doing what you love.
In 2 very special hours, you will witness your whole destiny take shape before your very eyes.
The Rest Of The Stuff
Like I've said, you get a lot of other stuff. Lifetime access to my business training e-manuals is pretty invaluable, and not available outside my Grow Your First Million programs.
The incredible bonus of VIP Business Collection will propel your business and earning potential even further.
The private Facebook group is there for you to get lifetime support and even to pitch your ethical goods to other members… we are all in it together.
I need to stress that I limit the amount of clients I take on with this bespoke program, because it's completely one on one with me, and not an assistant or anyone else. When the spaces are gone, they're gone.
Remember, this is…
100% tailored to your needs
No group calls, just me and you
Completely bespoke, based on your personal and business needs
All in one hugely magical and powerful 2 HOUR Skype mentoring session, and a couple of follow up calls so you don't fall on your face afterwards
Let's Recap What You Get
1 x 2 HOUR Business Quick Start Skype mentoring session with me personally (worth £750)
Lifetime access to my Grow Your First Million Training E-Manuals (worth £1000+)
— How To Be A Youtube Star (I talk about my viral Youtube experience)

– Be Wealthy Now Guided Meditation (Play this for 30 days to rocket you into a wealth mindset)

— 3 Tips To Become Wealthy On Ebay (Written by my love, who is crazy about Ebay ;-)

— How To Sell Using Skype Interviewing

– How To Write A Best Selling Meditation

– How To Write A Sales Letter
— How To Be A Personal Guru
2 detailed follow up emails & replies with me personally (worth £200)
VIP Business Collection — Inspiring Interviews and Tools (worth £62)
Private lifetime Facebook group for additional support and networking with people just like you (invaluable)
Possibility to affiliate your product on my large and responsive email list (priceless)
TOTAL VALUE MORE THAN: £2,325
Are You Ready?
I know this "Shape your destiny" offer isn't for everyone. Maybe you're not interested in doing what it takes to become financially free before the age of 45. That's really OK!
Although… If you're ready to spread your wings, to be big, to be an icon, to shape the world according to your vision of love… then this is your chance to work with just me to uncover your gifts and get lift off to start the business you deserve.
So I'll ask you again… are you ready?
Once I've received your payment, you'll see the form that you need to fill in. When I've received it, we will set up your intensive mentoring session at a date and time that suits us both
I'll also send you your tutorials and bonus gifts before our session, so you can get excited about becoming financially free and retiring early by getting your greatest gifts out to the world right away.
WHAT YOU SAY
I want to help you, and for that to happen, you need to believe that I can. Here are just a handful of my clients who have had their business lives changed when we've worked together:
"TO SAY THIS WAS THE MOST IMPACTFUL BUSINESS COACHING SESSION I HAVE EVER HAD IS A COMPLETE UNDERSTATEMENT. THE ADVERT STATED "GIVE ME 2 HOURS AND I WILL SHAPE YOUR DESTINY" – A BOLD CLAIM BUT WOW IT IS ABSOLUTELY TRUE."

"I was at my wits end: lacking focus, direction and motivation for my current coaching business and my future retreat business venture in Italy. In essence, my passion and enthusiasm had hit an all-time low and I was on the verge of giving it all up."
"In a single 2-hour Skype call with Shazzie I went through a gamut of emotions as she gently pushed, prodded and cajoled me into uncovering my blocks, my blind spots and my resistance to what was happening right in front of me."
"To say this was the most impactful business coaching session I have ever had is a complete understatement. The advert stated "Give me 2 hours and I will shape your destiny" – a bold claim but wow it is absolutely true. Not only did I get renewed clarity on my vision but I reconnected with my passion and my mission to help others and I feel like I have taken a massive leap forward."
"The Shazzie "magic" during the deep visualisation was (and still is) one of the most impactful experiences of my life. When I allowed myself to go really deep, I was transported into a space of opportunity, abundance and endless possibilities. Completely priceless!"
"The experience allowed me to reconnect with me and from this place everything is possible."
"If you are feeling stuck, lacking direction or motivation then I cannot recommend Shazzie highly enough."
Maureen York
The Calm Coach
"SHAZZIE HAD THIS UNCANNY ABILITY TO UNEARTH AND OPEN THE "STUFF" THAT HAD BEEN HOLDING ME BACK"

"From that very first Skype call with Shazzie, I could feel the integrity, hear the wisdom and was able to embrace the most magical business mindset ever…"
"As a business mentor, Shazzie had this uncanny ability to unearth and open the "stuff" that had been holding me back, both personally and in my business. I was "stuck" on how to implement my ideas properly and in an orderly fashion that would best suit my clients while still making money."
"She help me to focus in on my attributes by giving me actionable advice and tangible steps and tools to work with."
"It wasn't all fluff and stuff, It was real business advice and planning."
"It's been utterly amazing to have such an accomplished and ethical business woman rooting for my success. Thank you so much, Shazzie, for empowering me and and giving my business the structure and momentum it needed to flourish."
LaFaye Pye
The Raw Food Pantry
"IF IT WEREN'T FOR SHAZZIE, NOT ONLY WOULD MY LIFE STILL BE PRETTY DEPRESSING, BUT I ALSO WOULDN'T HAVE BEEN ABLE TO HELP ALMOST ONE THOUSAND CLIENTS"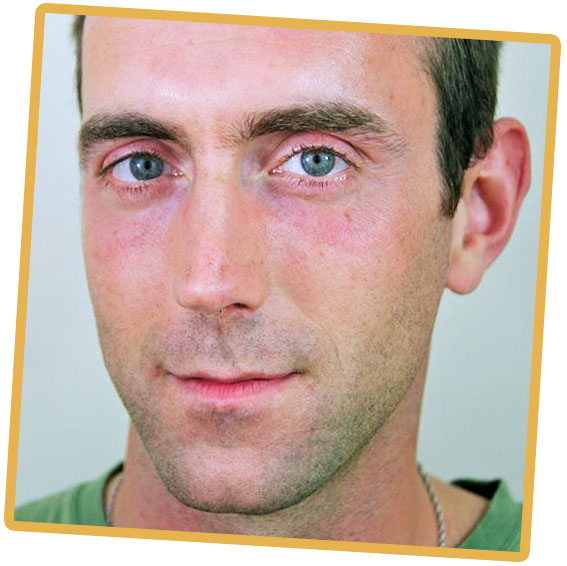 "I'm convinced that, without Shazzie's mentorship, I wouldn't even have a business, let alone two, high six-figure businesses, doing what I love: Empowering people to have amazing Health and Energy."
"It all started back when I invested in a business that turned into a disaster, leaving me almost bankrupt. The one silver lining was that, in the process, I met Shazzie, who gave me some priceless advice on the Real Keys for Business Success (which the people I had invested with were clueless about)."
"So, I listened, and soon enough, with Shazzie's support, I went from living lost, confused and in debt, in a tiny attic room, to living in a six bedroom house, with pool, in a warm country."
"This was partly thanks to Shazzie's advice, and support. However, it was also down to having her as a Role Model, for what to do, and what's possible. That's something priceless that I could never have got from a book, and which I'm eternally grateful for."
"Of course, if it weren't for Shazzie, not only would my life still be pretty depressing, but I also wouldn't have been able to help the almost one thousand clients that I've personally worked with, or the many thousands of people who've shared their thanks for my books, products, videos and programs."
"So, on behalf of myself, and all the people who've thanked me over the years for the life transforming results they've had with their Health: Thank You Shazzie. I literally couldn't have done it without you…"
Elwin Robinson
Founder of High Energy Academy and Lion Heart Herbs
"SHE REALLY HELPS YOU SEE YOURSELF — STRENGTHS, WEAKNESSES AND ALL!"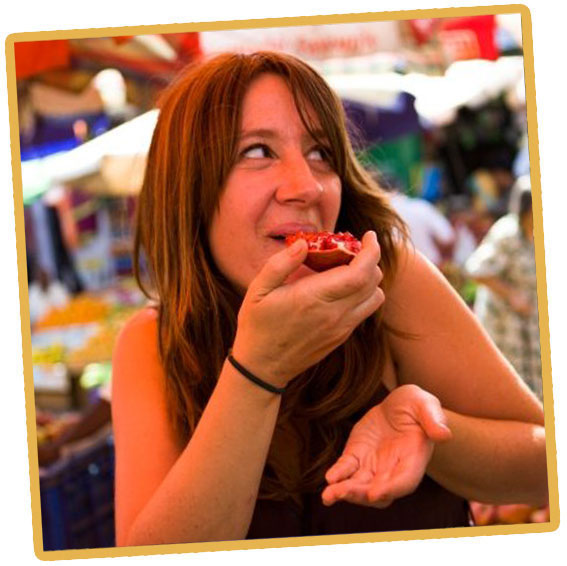 "Working with Shazzie as a mentor is a fun, refreshing, inspiring and revealing process. She is so relaxed and down to earth, not at all preachy or "guru"-like."
"She really helps you see yourself — strengths, weaknesses and all! — very clearly, and through the tools she uses helps you in returning to your truth and source of wisdom."
"It is powerful work, facilitated by someone who really cares about helping conscious businesses grow and flourish, and who is passionate about people sharing their gifts with the world."
Hayley North
The Holistic Kitchen
"SHAZZIE IS INCREDIBLY KIND AND VERY GENEROUS WITH HER TIME AND WISDOM."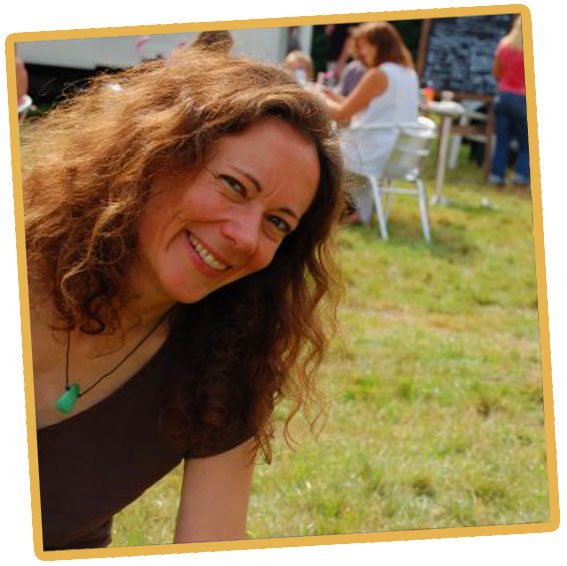 BUSINESS MENTORING WITH SHAZZIE HAS BEEN A PRETTY AMAZING AND TRANSFORMATIONAL EXPERIENCE.
"In just a few weeks Shazzie has helped me develop a very exciting vision and a practical plan for how to achieve it. I've received so many resources and also made the personal growth to know I can make this happen."
"Shazzie is incredibly kind and very generous with her time and wisdom. I've felt supported at every step, and to have someone believe in you like that is very empowering."
"Change is happening quicker than I had expected – I'm well on my way now with it now and extremely grateful!"
Catherine Moore
Origami Calm
"I HIGHLY RECOMMEND SHAZZIE TO ANYONE WHO IS SEEKING TO MOVE THEIR BUSINESS AND LIFE TO THE NEXT LEVEL."
"In my first session Shazzie looked at my business systems and we identified where I could become more effective."
"She helped me gain crystal clear focus on my goals for the coming 6 months and my financial goals."
"Shazzie worked with me to identify new opportunities and solutions. These were practical and could be implemented very quickly."
"Shazzie is very authentic, heart centred and has a wonderful energy."
"She is fun to work with and I highly recommend her to anyone who is seeking to move their business and life to the next level."
Afzal Khan
The Health Transformation Coach
Bliss U

PS: This offer is available worldwide and I don't work office hours so I can suit your time zone. Discover your passion and shape your destiny with me, now.
Shazzie .
TV Presenter, Author of 5 Books, Business Mentor
Hi, I'm Shazzie
Life & Business Mastery Mentor, TV Presenter and Author of five books and several apps.
I'm also mummy to my beautiful Evie (born 2004). We live with my love Genesis, our two dogs and two guinea pigs in our luxury bespoke eco-home in Sussex, UK.
Yes, I have a Jacuzzi in my bedroom, a disco spring water steam room and a fabulous mirrored and crystal chandelier kitchen
I want to let you know how I got to this point, because believe me, my life wasn't always this wonderful.
I was born in Yorkshire, UK in 1969, moved to Cambridgeshire as a kiddie, and then moved around lots more until I settled here.
I trained as a graphic designer in the early nineties and was one of the world's first web, GUI and touch screen designers. I travelled the world and lived the life of my dreams.
But something was missing and made me feel deeply unfulfilled — I realised I wasn't living my purpose. Eventually it hurt too much, so I made some radical changes to my life.
I was so stressed and out of touch with my true purpose, I looked older at 28 than I do at 47!
I cleaned up my diet, moved to Spain for a couple of years, decided what I wanted to do. Then I unwittingly changed the world with multiple revolutions.
I'M THE WOMAN BEHIND RAW CHOCOLATE, THE SUPERFOOD EXPLOSION AND MAKING RAW FOOD SEXY.
Having started a blog (one of the world's first blogs) in 2000, I found myself with millions of readers, a fledgling business, viral videos and posts and a very steep learning curve.
MY BUSINESS SOON GREW TO BE THE LARGEST OF ITS KIND IN EUROPE
In just twelve short years, my passion and creativity made all this happen:
I wrote five books (Detox Delights, Detox Your World, Naked Chocolate with David Wolfe, Ecstatic Beings and Evie's Kitchen).
I became hostess of a TV series on Sky (Raw Kitchen).
I presented and hosted events at the world's most prestigious venues such as the Burj Al Arab in Dubai.
I created the UK's first ever range of raw organic chocolates.
I became one of iTune's most downloaded meditation authors (Sleep Easily, over 600,000 downloads).
And I turned over around $20 million!
All because I just followed my passion.
I didn't let becoming a homeless single mummy and many other personal dramas stop me. In fact I just kept focusing on what I loved to do and now I reap the rewards daily.Once I'd established my business, I reduced my working hours to about ten a week. I'm a master at helping you to shrink your effort and grow your income.
In 2012 I sold my business, paid off the mortgage on my gorgeous bespoke home and kicked back and relaxed into early retirement, aged just 43.
I have to stress that I did this without the support of a man, trust fund or savings. It happened because I had a passionate vision and I would do anything to make it happen. Even if that meant rubbing tropical fruit all over my body in one of Youtube's first ever viral videos.
NOW I WORK VERY PART TIME, HELPING YOU GET TO THIS SAME POINT (FRUIT RUBBING OPTIONAL)
…Happy, abundant, financially free and most importantly able to spend time with those you love the most.
I'm so crazily accomplished, I want nothing more than to help you kickstart your big stuff and revolutionise the world according to what you feel is important.
My superstar clients are achieving great success!
LP enrolled 200 new students in a day.
ER just finished a half a million dollar launch.
AK has contributed to an Amazon best selling book and has created a deep personal transformation system that's about to be rolled out to the world.
ED is helping new mums get their mojo back!
AC has created unique eco friendly designer yoga mats and is also becoming a bit of a guru herself in the process with her beautiful daily live videos.
HN is teaching the world all about real food through her teacher training retreats and workshops.
GA owns a worldwide gaming brand, and we've worked together on giving it a new lease of life, focus, clarity, direction and major investment.
SN has a $30m turnover and declared that she learned more with me in a day than she has in the previous ten years.
And it goes on. As we work together we uncover and deliver more incredible business gifts and personal achievement desires.
I know right now it's hard to imagine anything more than you already have. I NEVER imagined my life could be like this. EVER. I thought I'd end up working in a fish and chip shop, because I didn't know people like me could live a life like this.
But I do, and you can too, when you discover that you LOVE something bigger than yourself.
Once you've worked with me, you'll know exactly what you need to do to become abundant and free while delivering your grandest vision of love to the world.
Bliss U

http://shazzie.com/contact