Grow Your First Million Using My Proven Training Strategies, Interventions And Business Development Techniques
Are you really ready and committed to stepping into a world of professional success and financial wealth?
In the summer of 2015, while chatting to one of my closest business colleagues, he suggested I write another book, this time, one which would help young start up companies grow and develop their wealth.
After careful consideration, I realised I wanted to do something more engaging than that. So, I have chosen to personally work with individuals and business owners for a whole day on a one to one basis, offering my proven step by step process on how I turned over more than $20 million as a single mum, and was able to retire comfortably aged just 43. I felt this would be more beneficial due to its highly interactive and hands on nature.
Do you wonder how you can seriously and consistently monetise your business, talents or passions?
Do you see others in your field being more successful than you, and you just can't figure out why?
Do you feel overwhelmed at all the training courses, advice and downloads that are advertised all over social media these days?
I hear you — I used to feel exactly the same.
It's a sad fact that most business advice doesn't work either because it's outdated, is plaguerised, or more importantly doesn't deal with your specific and long-standing professional issues.
If the advice you've followed from all those courses, workshops, seminars and coaches you've invested your precious time and money into doesn't get right in there and flick your very unique switches, it can't radically change your life or your financial blueprint.
Quite often, many find that they can never get over that "make a million" hurdle, and they end up frustrated and wondering if they should give up on their dreams of financial freedom.
I'd love you to consider the following:
How much time, money and effort will it take you to Grow Your First Million?
How long do you expect your potential clients will wait for you before taking their business elsewhere?
If you're not committed to enjoying a millionaire lifestyle, then this definitely is not for you. However, if you are driven to watching your business grow 40, 50 or even 70% over the course of the next year, keep reading because I can show you how with my proven methods.
Imagine how your life will look when...
You have no financial restrictions.
You live your life in a way you never imagined possible.
You maximise your financial returns with minimal effort. 
The life you choose for yourself is driven by desire rather than affordability.
You have more quality time to do all of the things that you enjoy most.
What does being a millionaire mean to you?
For many, even broaching the subject of money can be a difficult task, so how can those people expect to earn more money when they can't even talk about it? It's amazing how many unintentionally price themselves out of the market or sell for less than they should, don't fully take advantage of massive sales opportunities, and even sabotage their own success.
In fact, studies have shown that many would rather actually struggle with finances and never have to ask for money, than move forward and attract the money they deserve. I know, that sounds crazy. But think about how many find it difficult to convincingly ask for a raise and would rather wait for their boss to bring up the subject than approach their boss. For the masses, they would rather spend money on a lottery ticket and hope for the best. Seriously! But think of those massive rollovers, it's just a collection of people buying a ticket hoping to change their lives.
Believe it or not, the fact that you are reading this already suggests that you are ready to move on to the stage of your life where wealth is a welcomed companion. Listen, being a millionaire isn't a thing, it's a series of successful habits and decisions which over time compound and allow us to do less work for greater gain. It follows the basic laws of economics and yet many of us don't realise that we already know how to be a millionaire, we just don't follow the right signals.
I am going to show you how to not only make the right choices for you personally, but use your personality and individuality to financially do things for you that you never imagined possible.
So what if I promised you that I could bring your dreams to life right now, by giving you a million dollar business plan and all the tools to get you there in one high-energy, engaging and content-packed, supported day?
Let Me Tell You Who I Am, And Why I'm So Committed to Helping You Grow Your First Million
My name is Shazzie and I'm a Sky Sports TV Presenter, author and business mentor.
In my first career, I worked as a brand manager for a major software company.
In 2000, I changed careers, starting up what eventually became Europe's largest superfood company. Here are some of my highlights:
One of the world's first bloggers, blogging since 2000, with millions of readers in my first year.
Author of five best selling books.
Co-creator of the raw chocolate revolution.
Travelled the world presenting talks and workshops.
Author of several guided meditations and apps. My Sleep Easily Meditation app is one of the most successful on iTunes, having been downloaded well over half a million times.
TV presenter for my series Raw Kitchen on Sky Sports TV.
Co-founder of The Heart Centre, a place for personal transformation.
As I mentioned previously, I've trned over more than $20 million, and have sold a business which enabled me to buy my dream home mortgage free and retire at age just 43.
So how have I done this?
When I first mastered my business and grew way beyond my first million, I was able to live my dream life. It afforded me the ability to travel the world and spend more time doing the things I wanted to do rather than the things I needed to do. I now have complete freedom to choose how I spend each day.
Over the course of my career, I adopted and developed a series of habits that I learned from several multi-millionaires I met whilst running my business. They taught me how to streamline my operation, target a larger, wealthier audience, charge more for my products, and all of this while getting much larger orders. And this was only the beginning, it actually gets better. Since retiring, I've been selectively mentoring a handful of people just like you, helping them grow their businesses and expanding their wealth.
And this is what I want to teach you. It's an amazing feeling knowing that you are in complete control of your life and destiny. For me, it meant I was able to make choices that I would never have been able to make previous to my success. I can do things now that wouldn't have been possible. In fact, being wealthy isn't just a status symbol, it allows you a completely new lease of life to do the things that others can only dream of.
How you choose to live your destiny is completely up to you.
But it wasn't always like this for me. I was born with a plastic fork in my mouth, not a silver spoon.
Like it or not, we are all programmed with specific beliefs about money, and my old beliefs were that lack of money was the norm and that working hard is what you have to do to survive. I was taught to work hard and live within my means.
I was even taught that it was normal to have debts, and to be grateful if I was ever able to save a bit of money here and there.
Believe it or not, I was once homeless and it scared the hell out of me. Eventually I ended up working in an unfulfilling job just to keep the bill collectors from the door. Although I was grateful to be in employment, and scared to leap into self employment, I knew this life of "working for someone else" was never going to be my destiny.
Yet you know as well as I do that working for someone else gives us a certain degree of security, even if it does limit our potential, and it's so easy to resign ourselves to the idea that it's just our destiny... I found it so hard to break out of that safety net.
I remember lying in bed at night with a calculator trying to figure out how I could make more than I needed for the bare essentials. I was in survival mode, which meant I was focusing on how to effectively tread water rather than allowing my abilities and passions to flourish.
Eventually, the feeling of not living my destiny overpowered the feeling of job security that I had.
Despite my monthly outgoings, i made that leap, and started my own business.
When I became a single mother, just a few short years later, I was faced with a tough but straight-forward decision.
Quite simply, make a quantum leap or put in even more hours, on top of the 70 a week I was already doing.
I decided to come up with a plan. I believed I deserved more and I was going to realise my dream.
And that's when my life changed for ever.
I created my own personal business system that sky rocketed my success and wealth to such an extent, my feet haven't touched the ground since.
Once I found my flow, I never looked back.
Throughout the years, I've been invited to speak at different events worldwide with other recognised speakers, which has helped me share and learn amazing strategies and techniques that only the successful business folk have been privy to.
Up until now.
When I sold my business, I decided that I wanted to reach out and help others. I wanted to do something more personal than write another book. It's for this reason I've chosen to invite you to...
Come to a luxury picturesque and beautiful rural Sussex hotel location, and leave with not only the tools and mindset to Grow Your First Million but also the completely self assured belief that you have everything it takes to start right now.
Are you REALLY ready to develop your millionaire mindset?
I am going to give you a detailed and fully comprehensive look into the actual strategies used by a large number of millionaires worldwide as we speak.
Our day together will radically change your perception of where you can take your business and your lifestyle.
In our luxury Sussex hotel (or London hotel if you prefer, for a $500 supplement), I'll work one-on-one with you to either start or nurture your business. We will also work on any of your personal unresolved stuff, which will directly impact and improve your business.
During the day, I use all kinds of tools (from angel cards, to plasticine!), to help you shift through any issues that arise. When you have a clear run, your business is much more likely to succeed.
We will set crazy goals with stepping stones on how to reach them. We will also work out how best to fulfil your priorities.
Your day usually runs from 9:30-5:30 (eight whole hours!), which includes an hour for lunch together and some time afterwards to wrap up. Sometimes we run over by half an hour or so, so do allow for that if you can.
I will tailor-make your day to suit you, so I can't give you a formula here of what the day will be like. However, you will leave the day armed with your own completed workbook, your brand new bespoke business plan, and practical tools, inspiration and knowledge on how to achieve your new goals.
Your Grow Your First Million Business Visioning Day will take you on a journey from where you are now to the person you are working to become. By the end of the event, you will leave with all the tools, strategies, support and mind shifts, as well as extraordinary but achievable goals to Grow Your First Million.
This day has been carefully formulated and developed to be a complete 360 degree experience as we explore:
Common pitfalls and mistakes
Common practices of millionaires
Successful tools for building your online presence
Proven tools for expanding your social media reach
How to grow and sustain your business at no less than 30% each month in your first year of application.
In fact, after attending this day, you will be armed to the teeth with everything you need to not only Grow Your First Million, but everything you will need to make that and more every year for the rest of your life.
In other words, what I am going to teach you is how to turn your business into a money magnet.
And it doesn't stop there
As part of your package, you receive the following support from me after your day has ended.
2 Business Skype Power Calls
As part of the visioning day, I'll give you two follow up power calls over Skype with you (30 minutes each), to keep you on track with the goals you made on our special day together.
These are flexible, so you can take them at a time and date that suits you*. You can take them as phone calls if you prefer.
During these calls, we can troubleshoot, analyse and streamline the business goals you are working on. We can also discuss any personal issues that your visioning day has brought up for you and more.
This is your time, so you get to choose how and when to use these calls, and what you want to discuss.
*Must be taken within a year of your visioning day.
4 Business Email Help, Advice And Resolutions
I'll give you access to my personal email address, and I encourage you to email me whenever something comes up that you need help with*. You might just want to bounce an idea off me, or you might want to find a resource that'll help you further. I've got so much business wisdom that even if I can't help youthere and then, I'll be able to find someone who can, or find out what to do within a short amount of time.
I know already that we'll respect each other and you won't expect me to be on email 24/7. I sleep and I have a life. And you know I'll answer your email as soon as I can, sometimes immediately, usually within 24 hours and definitely within 48 hours.
*Must be taken within a year of your visioning day.
2 SOS Text Messages
Sometimes you just need a really quick turnaround with a pressing business issue. This is where this text messaging comes in handy. You can use this service twice after our visioning day.
I promise to answer the text (either by replying or calling you, depending on what's appropriate) as soon as I receive it. Again, I know we respect each other enough to know this will often be straight away, but not always.
*Must be taken within a year of your visioning day.
Grab These Bonuses
Not only do you get to transform yourself into a potential millionaire on the day, you will also be armed with these practical and inspiring bonuses:
A luxury goodie bag worth over $200
Instant access to VIP Business Collection, over 30 inspiring audios, videos and manuals, value $97.
Six business training E-manuals that give you step by step instructions on how to do specific business tasks, worth $600.
WHAT YOU SAY
I want to help you, and for that to happen, you need to believe that I can. Here are just a handful of my clients who have had their business lives changed when we've worked together:
"TO SAY THIS WAS THE MOST IMPACTFUL BUSINESS COACHING SESSION I HAVE EVER HAD IS A COMPLETE UNDERSTATEMENT. THE ADVERT STATED "GIVE ME 2 HOURS AND I WILL SHAPE YOUR DESTINY" – A BOLD CLAIM BUT WOW IT IS ABSOLUTELY TRUE."

"I was at my wits end: lacking focus, direction and motivation for my current coaching business and my future retreat business venture in Italy. In essence, my passion and enthusiasm had hit an all-time low and I was on the verge of giving it all up."
"In a single 2-hour Skype call with Shazzie I went through a gamut of emotions as she gently pushed, prodded and cajoled me into uncovering my blocks, my blind spots and my resistance to what was happening right in front of me."
"To say this was the most impactful business coaching session I have ever had is a complete understatement. The advert stated "Give me 2 hours and I will shape your destiny" – a bold claim but wow it is absolutely true. Not only did I get renewed clarity on my vision but I reconnected with my passion and my mission to help others and I feel like I have taken a massive leap forward."
"The Shazzie "magic" during the deep visualisation was (and still is) one of the most impactful experiences of my life. When I allowed myself to go really deep, I was transported into a space of opportunity, abundance and endless possibilities. Completely priceless!"
"The experience allowed me to reconnect with me and from this place everything is possible."
"If you are feeling stuck, lacking direction or motivation then I cannot recommend Shazzie highly enough."
Maureen York
The Calm Coach
"SHAZZIE HAD THIS UNCANNY ABILITY TO UNEARTH AND OPEN THE "STUFF" THAT HAD BEEN HOLDING ME BACK"

"From that very first Skype call with Shazzie, I could feel the integrity, hear the wisdom and was able to embrace the most magical business mindset ever…"
"As a business mentor, Shazzie had this uncanny ability to unearth and open the "stuff" that had been holding me back, both personally and in my business. I was "stuck" on how to implement my ideas properly and in an orderly fashion that would best suit my clients while still making money."
"She help me to focus in on my attributes by giving me actionable advice and tangible steps and tools to work with."
"It wasn't all fluff and stuff, It was real business advice and planning."
"It's been utterly amazing to have such an accomplished and ethical business woman rooting for my success. Thank you so much, Shazzie, for empowering me and and giving my business the structure and momentum it needed to flourish."
LaFaye Pye
The Raw Food Pantry
"IF IT WEREN'T FOR SHAZZIE, NOT ONLY WOULD MY LIFE STILL BE PRETTY DEPRESSING, BUT I ALSO WOULDN'T HAVE BEEN ABLE TO HELP ALMOST ONE THOUSAND CLIENTS"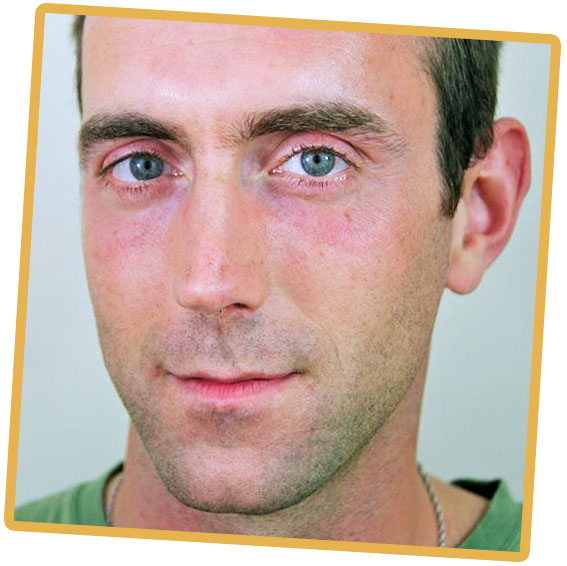 "I'm convinced that, without Shazzie's mentorship, I wouldn't even have a business, let alone two, high six-figure businesses, doing what I love: Empowering people to have amazing Health and Energy."
"It all started back when I invested in a business that turned into a disaster, leaving me almost bankrupt. The one silver lining was that, in the process, I met Shazzie, who gave me some priceless advice on the Real Keys for Business Success (which the people I had invested with were clueless about)."
"So, I listened, and soon enough, with Shazzie's support, I went from living lost, confused and in debt, in a tiny attic room, to living in a six bedroom house, with pool, in a warm country."
"This was partly thanks to Shazzie's advice, and support. However, it was also down to having her as a Role Model, for what to do, and what's possible. That's something priceless that I could never have got from a book, and which I'm eternally grateful for."
"Of course, if it weren't for Shazzie, not only would my life still be pretty depressing, but I also wouldn't have been able to help the almost one thousand clients that I've personally worked with, or the many thousands of people who've shared their thanks for my books, products, videos and programs."
"So, on behalf of myself, and all the people who've thanked me over the years for the life transforming results they've had with their Health: Thank You Shazzie. I literally couldn't have done it without you…"
Elwin Robinson
Founder of High Energy Academy and Lion Heart Herbs
"SHE REALLY HELPS YOU SEE YOURSELF — STRENGTHS, WEAKNESSES AND ALL!"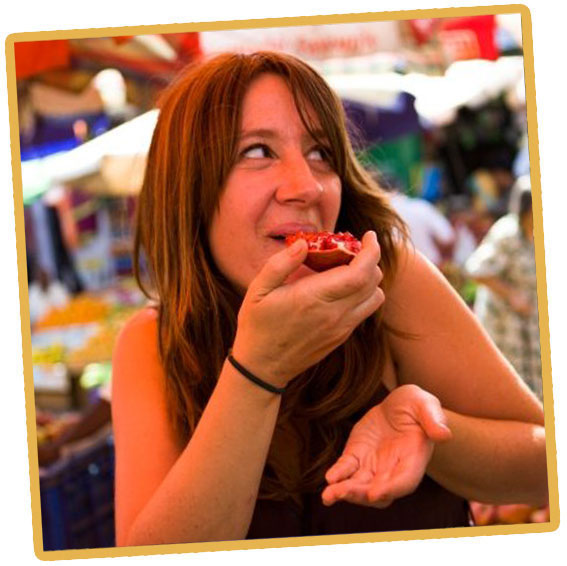 "Working with Shazzie as a mentor is a fun, refreshing, inspiring and revealing process. She is so relaxed and down to earth, not at all preachy or "guru"-like."
"She really helps you see yourself — strengths, weaknesses and all! — very clearly, and through the tools she uses helps you in returning to your truth and source of wisdom."
"It is powerful work, facilitated by someone who really cares about helping conscious businesses grow and flourish, and who is passionate about people sharing their gifts with the world."
Hayley North
The Holistic Kitchen
"SHAZZIE IS INCREDIBLY KIND AND VERY GENEROUS WITH HER TIME AND WISDOM."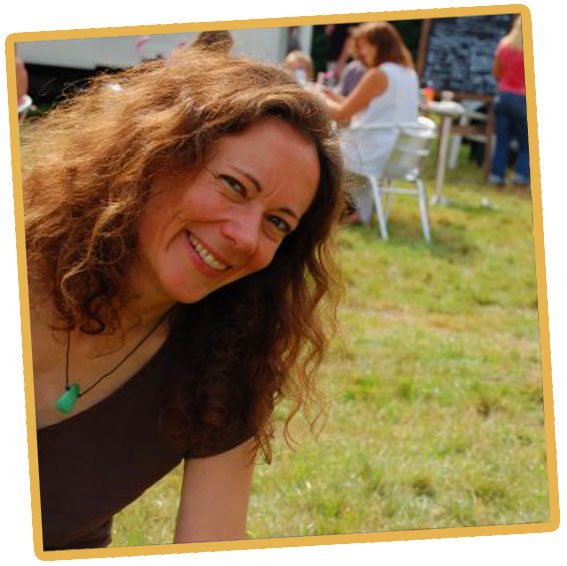 BUSINESS MENTORING WITH SHAZZIE HAS BEEN A PRETTY AMAZING AND TRANSFORMATIONAL EXPERIENCE.
"In just a few weeks Shazzie has helped me develop a very exciting vision and a practical plan for how to achieve it. I've received so many resources and also made the personal growth to know I can make this happen."
"Shazzie is incredibly kind and very generous with her time and wisdom. I've felt supported at every step, and to have someone believe in you like that is very empowering."
"Change is happening quicker than I had expected – I'm well on my way now with it now and extremely grateful!"
Catherine Moore
Origami Calm
"I HIGHLY RECOMMEND SHAZZIE TO ANYONE WHO IS SEEKING TO MOVE THEIR BUSINESS AND LIFE TO THE NEXT LEVEL."
"In my first session Shazzie looked at my business systems and we identified where I could become more effective. She helped me gain crystal clear focus on my goals for the coming 6 months and my financial goals."
"Shazzie worked with me to identify new opportunities and solutions. These were practical and could be implemented very quickly. Shazzie is very authentic, heart centred and has a wonderful energy. She is fun to work with and I highly recommend her to anyone who is seeking to move their business and life to the next level."
Afzal Khan
The Health Transformation Coach
Bliss U

PS: This offer is available to anyone worldwide, however all travel and accommodation must be taken care of by yourself. This day takes place in Sussex UK or London UK for a $500 supplement. If you would like to take the day over Skype, we can do that too, at the normal investment rate.
Praise for this course:
Be the first to review this course.
Shazzie .
TV Presenter, Author of 5 Books, Life & Business Mastery Mentor
About the instructor
Hi, I'm Shazzie
Life & Business Mastery Mentor, TV Presenter and Author of five books and several apps.
More importantly, I'm the taxi driver, chef and housemaid to my beautiful teenage daughter Evie. We live with our doggie and two guinea pigs in our luxury bespoke eco-home in Sussex, UK.
Yes, I have a Jacuzzi in my bedroom, a disco spring water steam room and a fabulous smokey mirrored kitchen.
I want to let you know how I got to this point, because believe me, my life wasn't always this wonderful.
I was born in Yorkshire, UK, but never stayed anywhere very long.
I trained as a graphic designer in the early nineties and was one of the world's first web, GUI and touch screen designers. During that time, I travelled the world and lived the life of my dreams.
But something was missing and made me feel deeply unfulfilled — I realised I wasn't living my purpose.
I was so stressed and out of touch with my true purpose, I looked older at 28 than I do at almost 50!
Eventually it hurt too much, so I made some radical changes to my life.
I cleaned up my diet and moved to Spain for a couple of years, to stare at orange trees until I decided what I wanted to do. Then I unwittingly changed the world with multiple revolutions.
I'M THE WOMAN BEHIND RAW CHOCOLATE, THE SUPERFOOD EXPLOSION AND MAKING RAW FOOD SEXY
Having started one of the world's first blogs in 2000, I found myself with millions of readers, a fledgling business, viral videos and blog posts and a very steep learning curve.
MY BUSINESS SOON GREW TO BE THE LARGEST OF ITS KIND IN EUROPE
In just twelve short years, my passion and creativity made all this happen:
I wrote five books (Detox Delights, Detox Your World, Naked Chocolate with David Wolfe, Ecstatic Beings and Evie's Kitchen).
I became the hostess of a TV series on Sky (Raw Kitchen).
I presented and hosted events at the world's most prestigious venues such as the Burj Al Arab in Dubai.
I created the UK's first ever range of raw organic chocolates.
I became one of iTune's most downloaded meditation authors (Sleep Easily, almost ONE MILLION downloads).

And I turned over around $20 million!
All because I just followed my passion.
I didn't let becoming a homeless single mummy and many other personal dramas stop me. In fact I just kept focusing on what I loved to do and now I reap the rewards daily. Once I'd established my business, I reduced my working hours to about ten a week.
In 2012 I sold my business, paid off the mortgage on my gorgeous home and kicked back and relaxed into early retirement, aged just 43.
I have to stress that I did this without the support of a man, trust fund or savings. It worked out because I had a passionate vision and I would do anything to make it happen. Even if that meant rubbing tropical fruit all over my body in one of Youtube's first ever viral videos.
NOW I WORK VERY PART TIME, HELPING YOU GET TO THIS SAME POINT (FRUIT RUBBING OPTIONAL)
…Happy, abundant, financially free and most importantly able to spend time with those you love the most.
I help you in two ways:
My life mastery club (Shazzie's VIP Room) and my business mastery club (GYFM Member's CLUB). Most of my clients are in both clubs, because it's so much easier to master your business when you've got a grip on your personal life.
I'm so crazily accomplished, I want nothing more than to help you deal with your big stuff so you can then revolutionise the world according to your Vision Of Love.
And I'm really hands on in both my clubs, which means we work together to uncover and deliver the most incredible personal and business gifts, achievements and desires.
WHERE ARE YOU RIGHT NOW?
I know right now it's hard to imagine anything more than you already have. I NEVER imagined my life could be like this. EVER. I truly thought I'd end up working in a fish and chip shop, because I didn't know people like me could live a life like this.
But now I do, and I help over 800 club members to get to that point too...
So as soon as you join either or both of my clubs and work with me (remember I'm there for you, for a lifetime) you'll quickly know exactly what you need to do to become abundant and free while delivering your grandest vision of love to the world.
Ready? Let's do it together ;-)
Bliss U